ATLAS Regional Sections
ATLAS is represented at regional and local level by the following sections:
Contact fom
If you want to get in touch with one of the ATLAS Regional Coordinators, please fill in the form HERE.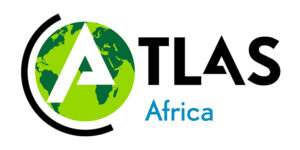 ATLAS Africa Coordinators
Karen Harris and Christoffel Botha
University of Pretoria
South Africa
Report 2023
The Africa Chapter of ATLAS in 2023 continues to be led by Professor Karen Harris and Mr C.R. Botha. Similar to the successes of 2022, 2023 was an eventful year for this regional Chapter. The latter culminating around three key events.
Firstly, ATLAS Africa had a meeting, at the CultSense & ATLAS SIG Cultural Tourism Conference in Rotterdam, Netherlands, with the University of Zululand, South Africa to discuss the hosting of an in-person conference on the continent in 2024 or 2025 in the province of KwaZulu-Natal, South Africa. This meeting was a productive discussion, where the emphasis on collaboration, cooperation and the need for the sustainable and responsible promotion of tourism, hospitality and leisure research in Africa were established to be key drivers behind the organizing of the future event. In this meeting ATLAS was represented by Vice Chairperson of ATLAS, Dr Corné Dijkmans from Breda University of Applied Science, Ms. Leontine Onderwater of ATLAS, Professor Karen Harris Board member for ATLAS Africa from the University of Pretoria, and Professor Thandi Nzama and Dr. Samukelisiwe Mildred Nkwanyana from the University of Zululand. The aforementioned event was held at the Erasmus School of History, Culture and Communication.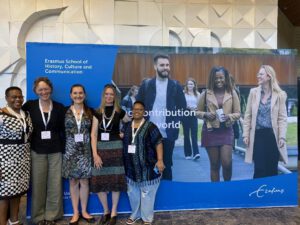 Picture (left to right): Professor T. Nzama (University of Zululand); Mx. Leontine Onderwater (ATLAS); Dr. M. Smith (Conference Keynote Speaker); Professor K. Harris (ATLAS Africa; University of Pretoria) and Dr. S.M. Nkwanyana (University of Zululand).
Secondly, a hybrid book launch was held to commemorate and honor the extensive work and influence of the late Professor B. Wishitemi and his involvement in sustainable tourism development in Africa, as well as his affiliation to ATLAS Africa during the Chapter's founding years. The book entitled, "Tourism, climate change and biodiversity in Sub-Saharan Africa" edited by R.Okech, D. Kieti and R. Van Der Duim, was produced and showcased at this event as part of his legacy work on the continent. This insightful and thought-provoking piece of literature was in turn published by the Centre for African Studies in Leiden in the Netherlands, with the event in part being organized by ATLAS and the MOI University located in Kessis, Kenya. The aforesaid publication is an open access source and can be downloaded at the below link.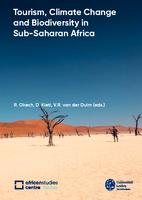 Picture: In honor of Professor B. Wishitemi – Tourism, climate change and biodiversity in sub-Saharan Africa.
Link: https://scholarlypublications.universiteitleiden.nl/handle/1887/3514070
Lastly, the 2023 graduate student cohort in the Heritage and Cultural Tourism Honours degree in the Department of Historical and Heritage Studies in the Faculty of Humanities at the University of Pretoria will once again present an annual student-led webinar, in collaboration with ATLAS and ATLAS Africa, to showcase their successes and growth within this postgraduate program's tourism business and entrepreneurship incubator (UP Campus Tours). In keeping with the 2023 ATLAS CultSense theme, this year's cohort will present on the topic of "Tourism and Cultural Diversity: the UPCT way", with the event to be livestreamed on YouTube in late October 2023. This year's student cohort is made of the following five postgraduate students: Ms. Monique Olivier, Ms Elmien Viktor, Ms Anelisiwe Dinizulu, Ms Marli Rheeder and Ms Kaylin Kemsley. More information is to follow on this virtual event in due course on all ATLAS platforms.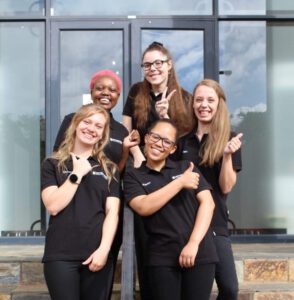 Picture (top down): Ms Monique Olivier; Ms Anelisiwe Dinizulu; Ms Marli Rheeder; Ms Elmien Viktor; and Ms Kaylin Kemsley.
ATLAS Africa continues to work to grow its network in 2024, and is similarly looking to further expanding its teaching, learning and research frameworks in tourism, hospitality and leisure with other African universities across the continent in the short and long-term.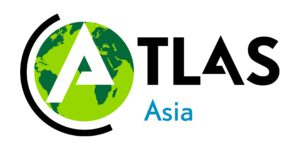 ATLAS Asia Coordinators
Chin Ee Ong and Imon Sharif Shams
Macao Institute for Tourism Studies (IFTM)
China
Report 2023
What were the activities last year?
ATLAS Asia supported Community-Based Tourism Symposium 2022 at Sabah Malaysia organised by Borneo Tourism Research Centre at University of Sabah Malaysia.
Consequently, the organiser of the conference nominated and sponsored University College Sabah Foundation as a new ATLAS member.
What are the plans for the next year(s)?
In the next year, we seek to organise one or two seminars within conferences or independent hybrid seminars built around focused themes for the benefit of publishing Special Issues.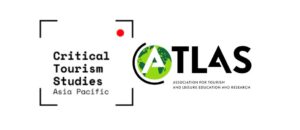 We might also run a series of webinars for early career researchers in Asia supported by Tourist Studies journal and the Atlas Critical Tourism Studies-Asia Pacific Group.
We are also planning to have an ATLAS Asia Conference in Sabah, Malaysia in 2024.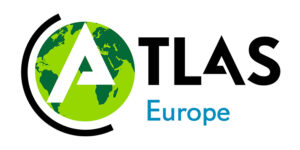 ATLAS Europe Coordinator
Alzbeta Kiralova
Ambis University
Czech Republic
Report 2023
ATLAS promotion at the conference Italia e Cultura, Palermo, Sicily, June 2023.
Preparation for research among employers in the tourism industry – unfortunately, it has not occurred.
Multiculturality in tourism – student event – unfortunately, it has not taken place.
Plan 2024
ATLAS promotion at different events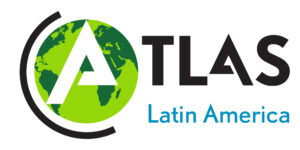 ATLAS Latin America Coordinator
Daniel Barrera-Fernández
University of Seville
Spain
Report 2023
In 2023, ATLAS Latin America centered its efforts on extending the network in the region. We are glad to welcome four new members: Unesco Chair in Creative Economy & Public Policies – CEPP Network (Brazil), Universidad Surcolombiana USCO (Colombia), Universidad Anáhuac Cancún (Mexico), and Universidad Autónoma de Guerrero (Mexico).
We have started organizing the next ATLAS Latin America Conference in Autumn 2024. It will be held in Taxco (Guerrero, Mexico) by the Universidad Autónoma de Guerrero. Our objective for this event is to attract more presenters, from a wider variety of countries from the region and beyond and to increase the number of in-person attendees.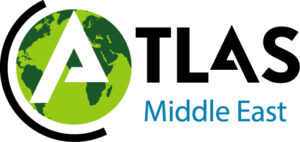 ATLAS Middle East Coordinator
Filareti Kotsi
Zayed University
United Arab Emirates
Report 2023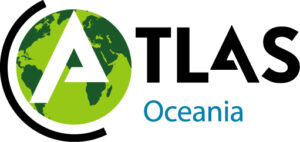 ATLAS Oceania Coordinator
Willem Coetzee
University of Otago
New Zealand
Report 2023
Two planned activities for the near future for ATLAS Oceania
In a significant development for the global leisure and tourism community, December 2023 will witness the convergence of two major leisure-related congresses in New Zealand. The 15th Biennial Australia and New Zealand Association for Leisure studies (ANZALS) will be held from December 5th to 7th at Auckland University of Technology. Following that, from December 11th to 15th, the World Leisure Congress will take place at the University of Otago in Dunedin. ATLAS has long standing relationships with both ANZALS and World Leisure and ATLAS member attending these conferences will have the opportunity to connect during informal get-togethers at both events.
ATLAS and Critical Tourism Studies Asia Pacific (CTSAP) are planning to work together to harnessing the strengths of both organisations to elevate tourism and leisure education and research in the Asia Pacific to a broader global platform. Now that Prof Joseph Cheer and myself are in the same department at Western Sydney University, I am very excited about the future of ATLAS in the region. One of the highlights of this collaboration is the planning of the inaugural ATALS Critical Tourism Studies Asia Pacific inaugural in-between conference. While in the early planning stages, this event is already generating anticipation within the academic community within the region. The conference is expected to be hosted at Western Sydney University. Stay tuned for more information about the ATLAS CTSAP conference, including a call for papers, which will be distributed in the coming weeks. The conference promise to be a significant milestone in the journey toward advancing tourism and leisure education and research in the Asia Pacific region.