ATLAS Special Interest Group
Cultural Tourism
The coordinator for this Special Interest Group is:
Greg Richards
Breda University of Applied Sciences
Breda, The Netherlands
The Cultural Tourism Research Group (CTRG) has worked over the past 30 years to develop our understanding of the relationship between tourism and culture. Over this period the group has undertaken over 50,000 visitor surveys and produced many publications, including Cultural Tourism in Europe, Cultural Attractions and European Tourism, Cultural Tourism: Global and local perspectives, Cultural Tourism: Negotiating identities, The Changing Context of Cultural Tourism, Cultural Tourism Research Methods, The Routledge Handbook of Cultural Tourism, the ATLAS Cultural Tourism Bibliography and Rethinking Cultural Tourism. Many journal articles and special journal issues have also been produced by group members, often stemming from the regular meetings held at the ATLAS Annual Conference and at expert meetings.
You can find out more about the work of the group, including publications, the Cultural Tourism Bibliography, the ATLAS Cultural Tourism Survey Questionnaire on the group pages hosted at https://www.richardstourism.com/atlas-cultural-tourism-project.
If you want to contact the SIG coordinator, please fill in the form HERE
If you want to join this SIG, please fill in the form HERE
Annual review of activities 2022
As the longest-running special interest group in ATLAS, we are now passing a few milestones. One of these was the 30th anniversary of the group, which we celebrated in 2021. As part of the 30th anniversary celebrations, a special track on 'Cultural tourism re-visited' was organised for the ATLAS Annual Conference in Prague in September 2021. This session reflected the 30 year history of the group, and reviewed trends in cultural tourism research as well as recent survey data. Some of the most recent data from the ATLAS Cultural Tourism Survey are reviewed in a paper by Carlos Fernandes and Greg Richards on Cultural tourism during the Covid-19 pandemic in Portugal. This will be published soon in the journal Tourism Culture & Communication.
In April 2022 the Symposium Tourism, Culture and Destination Development was staged in honour of Wil Munster's retirement as Professor of Tourism and Culture at Zuyd University, Maastricht. Wil was one of the founder members of the group, and has been a regular contributor to our research programmes and meetings over the past 30 years. He was given a fittingly cultural send-off with contributions from colleagues from Maastricht and beyond. Wil himself presented an analysis of the Province of Limburg as a cultural tourism destination (in Dutch), and Michiel Flooren, Professor of Regional Development from Saxion University of Applied Sciences made a presentation on heritage as a driver for regional destination development (also in Dutch). Greg Richards linked together many of Wil's publications in his presentation on Culture in the era of mass tourism: Challenges for managers, marketeers and researchers. Hopefully these presentations give a flavour of Wil's important contributions to cultural tourism research over the years. We are particularly pleased that Wil's colleagues at Zuyd University have already indicated their willingness to continue working with the ATLAS Cultural Tourism Project in future.
In terms of publications, a special issue of the Journal of Policy Research in Tourism, Leisure and Events was produced from the joint meeting of the Cultural Tourism Group and the ATLAS Events Group. Originally scheduled to be held at Napier University in Edinburgh, the meeting was staged online because of Covid. The published contributions include a wide variety of perspectives around the theme of Festival Cities and Tourism. Most of these papers are freely available via open access.

Contents of the Special Issue on Festival Cities and Tourism
Festival cities and tourism: challenges and prospects (Open access) – Greg Richards & Maria del Pilar Leal Londoño
Understanding the influence of place on festival making and artistic production in the local urban festival context (Open access) – Danielle Lynch & Bernadette Quinn
Tensions and disputes over public space in festival cities: insights from Barcelona and Edinburgh (Open access) – David McGillivray, Alba Colombo & Xavier Villanueva
Can festivals bring social change in an ECoC city? Emotional intelligence and willingness to volunteer among university students (Open access) – Edit Kővári & Ágnes Raffay-Danyi
Food festivals as builders of the image of a tourist destination – Maria del Pilar Leal Londoño, Alexandra Georgescu-Paquin & Jordi Arcos-Pumarola
The experience of cultural festivals: evidence from Hong Kong (Open access) – Greg Richards & Brian King
Book Review: Doing gender in events: feminist perspectives in critical event studies by Barbara Grabher, London, Routledge, 2022, 126 pp., £44.99 (hardback), £15.29, (eBook), ISBN 9781003121602 – Marisa P. de Brito
The full meeting webinar is available to view on the ATLAS YouTube channel: https://www.youtube.com/watch?v=RC42A5Pv6ds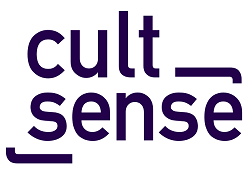 A number of group members also collaborated on the Cultsense publication CREATING CULTURAL UNDERSTANDING THROUGH TRAVEL. CULTSENSE CASE COLLECTION. ATLAS is a partner in this project, which seeks to develop tools for sensitizing young travellers to understand and respect better the local norms, values, beliefs and cultures of the places they visit.
As part of the ATLAS contribution to this project, the Cultural Tourism Group will be organising a SIG meeting in conjunction with the Cultsense Conference in Rotterdam on 14-15 June 2023 on the theme: "Bridging Cultures through Travel: From Theory to Practice." Further details of the meeting will be circulated soon.
The Cultural Tourism Group will be organising a special track at the ATLAS Annual Conference in Cork entitled "From tangible to intangible cultural heritage: pathways for the future?", convened by Greg Richards from Breda University in the Netherlands and Maria del Pilar Leal from CETT in Barcelona.