ATLAS Annual Conference 2023
Quality of Life: Health, Tourism and Climate
Bad Gleichenberg, Austria
October 10-13, 2023
Registration for this event is closed. If you want to participate or would like to contact the organisers please contact admin@atlas-euro.org
Introduction
The  2023 ATLAS Annual Conference is hoted by FH JOANNEUM in Bad Gleichenberg, Austria.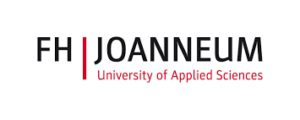 Bad Gleichenberg is located in the southeast of Styria, nestled in rolling hills, surrounded by vineyards, and surrounded by seven thermal spas. Located in the destination "Thermal and Volcanic Land (www.thermen-vulkanland.at/en), the campus of FH JOANNEUM Bad Gleichenberg is the ideal place to study topics of health, well-being, sports, and tourism. Around 360 students appreciate the family atmosphere, the high quality of life and study, and the region's culinary offerings. Like the bachelor's and master's degree programs on offer, the conference theme also fits in perfectly with the gentle hilly landscape and mild climate.
Quality of Life: Health, Tourism, and Climate
The ATLAS Conference 2023 is intended to provide a multi-perspective view of tourism and its relation to a wide range of burning contemporary issues. It means to address such questions as:
How does tourism impact the quality of life of those who work within the industry and the people in the communities in it?
How are health and tourism-related—not just in the context of health and medical tourism, but also in connection with ways in which tourism may be health-promoting (or not)?
How can the economic health of communities, particularly demographically and infrastructurally disadvantaged ones, for example, in rural areas, be enhanced by tourism?
How will climate change impact the health of the tourism industry?
What is necessary for "healthy" tourism development?
Venue and accommodation The Bad Gleichenberg campus has state-of-the-art technology to guarantee a smooth conference process. The large Audimax can accommodate 220 people. In addition, two lecture halls, seven seminar rooms, and two IT rooms offer enough space for workshops during the conference. About 300 rooms are available within walking distance to the university building. The price range is about 60 – 70 EUR in the hotels. There are also cheaper rooms in apartments.
Our motto: we practice what we preach (and teach)
Sustainable oriented conference
One of the ways we hope to practice what we preach is to organize the conference as a "sustainable oriented event". We will do as much as we can to avoid producing waste, whether it be in a digital-only version of the book of abstracts and the conference schedule (in the form of an app), digital signage, or sourcing all beverages locally in returnable bottles. Catering will be done by local firms using regional, organic ingredients, also because doing so can significantly reduce waste. We will also encourage conference participants to travel to the event in as sustainable a way as possible by explaining public transportation options and encouraging transport pooling. We will also provide those traveling by air with information about how to buy CO2 compensation. Keynote speakers who would normally need to travel from overseas to attend will be given the option of sharing their keynotes via video stream. In keeping with the principle of doing good and talking about it, during the conference itself, we will make specific reference to how the conference has been organized to encourage others to follow our example.
Keynote Speakers
Susanne Kraus-Winkler

(copyright: nadinestudenyphotography)
State Secretary for Tourism of the Republic of Austria
Susanne Kraus-Winkler, State Secretary for Tourism, has more than 40 years of practical experience as an entrepreneur in the hotel and restaurant business. As an industry representative she worked in the hospitality industry, as well as in tourism consulting and academic lecturing. She was a founding partner of the LOISIUM Wine & Spa Resort Hotel Group, with the LOISIUM Wine World in one of Austrian's leading wine regions, two wine & design hotels in Austria and one wine & design hotel in Champagne Region of France and one wine hotel project Alsace, France. In addition, she was partner in several hotel management and tourism consulting companies such as Kohl & Partner Vienna, RIMC Austria GmbH and the Harry's Home Hotel group and advisory board member of MRP-Hotels, a hotel consulting company in Europe.
Susanne Kraus-Winkler was HOTREC President from 2015 to 2018 representing the European Hospitality industry at EU level in Brussels, as well as President of the Austrian Professional Hotel Association within the Austrian Chamber of Commerce representing 16.000 hotels in Austria. She held several positions in the management board of tourism representations in Austria and at EU level and is member of the Austrian chapter of the Royal Institute of Chartered Surveyors.
Dagmar Lund-Durlacher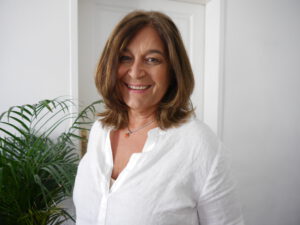 Dagmar Lund-Durlacher, Professor for Sustainable Tourism Management, is Senior Research Associate at the Center for Sustainable Tourism (ZENAT) at the University for Sustainable Development Eberswalde (HNEE) and at the Institute for Tourism Sustainability (ITS) in Vienna. She holds a PhD in Social and Economic Sciences from the Vienna University of Economics and Business Administration and has been researching and teaching in the field of sustainable tourism for many years, shifting her focus from classical consumer behavior research and marketing in recent years especially to the topics of CSR, climate change, mobility, sustainable gastronomy and transformation processes in tourism. She is active in numerous international scientific networks, as well as a scientific and technical consultant for national and international organizations.
Susanne Becken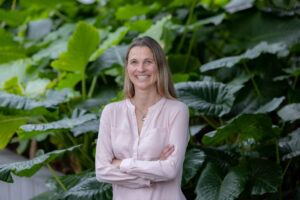 Susanne Becken is a Professor of Sustainable Tourism at Griffith University in Australia and a Principal Science Investment Advisor in the Department of Conservation, New Zealand, where she works at the science-policy interface. She is also a Vice Chancellor Research Fellow at the University of Surrey in the United Kingdom focusing on sustainable tourism and green transition. Her research focuses on the tourism-environment nexus with particular focus on tourism resource use, climate change, regeneration and resilience, and tourism policy. Susanne is a member of the Air New Zealand Sustainability Advisory Panel, the Travalyst International Advisory Group, and the New Zealand Tourism Data Leadership Group. She is an elected Fellow of the International Academy of the Study of Tourism and a UNWTO Ulysses Award recipient.
Daniel Scott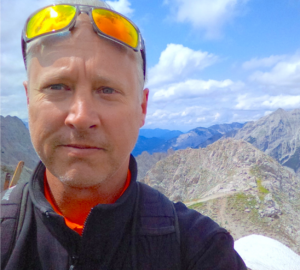 Dr. Daniel Scott is a Professor and Research Chair in the Department of Geography and Environmental Management at the University of Waterloo. He is also an International Research Fellow at the School of Hospitality and Tourism at the University of Surrey (UK). Daniel has worked extensively on sustainable tourism for 25 years, with a focus on the transition to a low carbon tourism economy and adaptation to the complex impacts of a changing climate. He has advised and led projects for a wide range of government agencies and tourism organizations around the world, including the United Nations World Tourism Organization, United Nations Environment Programme, World Bank, European Tourism Commission, World Travel and Tourism Council, International Olympic Committee, OECD, the Caribbean Tourism Organization. He has also been a contributor to the UN Intergovernmental Panel on Climate Change Third, Fourth, Fifth, and Sixth Assessments and their 1.5°C special report. In 2021, he was ranked in the world top 250 climate scientists by Reuters.  His tourism research publications have been downloaded over a half million times and have been featured in many leading media outlets, including The Economist, New York Times, Washington Post, Wall Street Journal, BBC, Time, Scientific American, and National Geographic.
Harald Friedl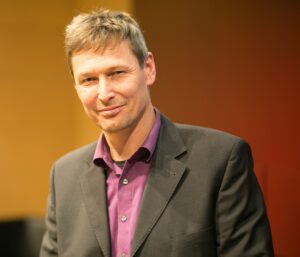 Dr. Harald A. Friedl is Assoc. Professor for Ethics and Sustainability in Tourism at FH JOANNEUM – University of Applied Sciences, Institute for Health and Tourism Management in Bad Gleichenberg, Austria, where he coordinates the Master program "Sustainable Tourism and Management". He holds a doctorate in philosophy with a focus on the ethics of ethno-tourism using the example of the Tuareg nomads in the Central Sahara.
His applied approach to tourism has been influenced by his twenty years of working as an adventure tour guide alongside his research and teaching. His current research focuses on the ethical problems of flights in times of global warming and on ways to influence (political) systems for defossilisation. He is co-founder of the international think tank "Action for Climate in Tourism Network" (ACTnetwork) together with Susanne Becken (Griffith Institute, Univ. Brisbane, AUS), Daniel Scott (Univ. of Waterloo, CND) and Paul Peeters (Univ. of Wageningen). He is also a member of the Scientific Advisory Board of the Tourism Panel on Climate Warming (TPCC – https://tpcc.info/foreword/).
Conference Packages
ONSITE

ATLAS Members
NON Members

Participants

Welcome reception Tuesday
Dinner in the wine bar Wednesday
Conference dinner Thursday
Lunches
Coffee breaks
Conference materials

€ 360
€ 455


Students

Welcome reception Tuesday
Dinner in the wine bar Wednesday
Lunches
Coffee breaks
Conference materials

€ 190

€ 240

Conference Dinner
€ 60
€ 60

ONLINE

 
 

Participants

Full participation in the conference, all sessions will be accessible
ONLINE presentation
Conference materials

€ 180
€ 230

Students

Full participation in the conference, all sessions will be accessible
ONLINE presentation
Conference materials

€ 75

€ 125

Cancellation Policy
If written cancellation is received before September 25, 2023, a refund of all meeting fees will be made, minus an administration fee of € 50. No refund will be possible after September 25, 2023, but substitute delegates can be nominated.
How to get to Bad Gleichenberg
Traveling to Bad Gleichenberg can be a challenge. Our hosts from FH Joanneum have done a terrific job of making an overview of all the possibilities to arrive safely at the conference HERE.

Registration
Registration for this event is closed. If you want to participate or would like to contact the organisers please contact admin@atlas-euro.org