CultSense and ATLAS SIG CT – Bridging Cultures Through Travel: From Theory to Practice
June 14

-

August 15

€120 – €210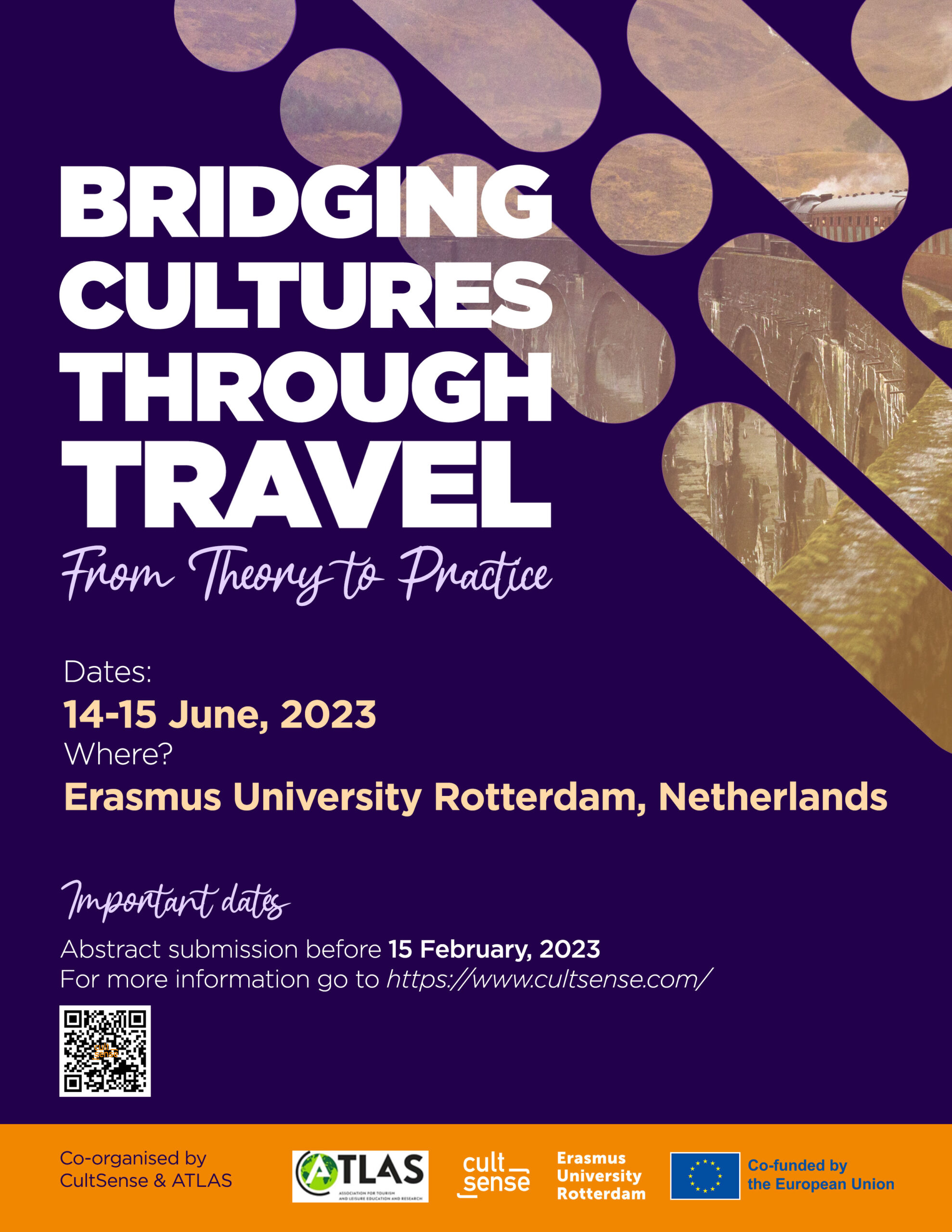 Keynote speaker: Dr.Emily Höckert – University of Lapland, Finland & Prof.Wil Munsters – Zuyd University of Applied Sciences, Netherlands
Introduction
How can travel encourage cultural sensitivity? In a post-pandemic world, travel and tourism have been regaining popularity. With this regained popularity comes a renewed pressure on local hosts and sites because of increasing visiting numbers. Can cultural sensitivity be a tool to mitigate tensions between hosts and visitors? For the last two years, the CultSense project (CultSense – Sensitizing Young Travellers for Local cultures, www.cultense.com) has focused on addressing this question. In this conference, a joint venture of CultSense and the ATLAS Special Interest Group on Cultural Tourism,  we will further explore ways to bridge cultures via travel. Can cultural sensitivity be a competence that (tourism) education can work with? How can travel impact students and visitors' knowledge and skills? In which ways can touristic experiences function as a means to bridge cultures? We are also interested in exploring how (local) cultural and artistic expressions contribute to, and benefit from culturally sensitive practices. We invite participants to submit their abstract in one of four streams:
Educational Experiences
Academic Research
Cases
Posters
Keynote speakers
Dr Emily Höckert is a postdoctoral researcher at the University of Lapland, Finland. Her research cultivates relational ways of being, imagining, knowing, and acting in tourism settings. She approaches the questions of cultural sensitivity and hospitality at the crossroads of hermeneutic phenomenology and postcolonial philosophy, asking, for instance, how different kinds of hosts and guests welcome and take care of each other. Between 2019-2021, Emily worked as part of ARCTISEN project team that explored the questions of cultural sensitivity in Arctic tourism settings and developed toolkits and online courses for enhancing sensitive orientation to otherness. She is also a member of "Intra-living in the Anthropocene" and "Sustainable Naturecultures and Multispecies Future" research communities that both examine the interaction between northern areas, people and the environment.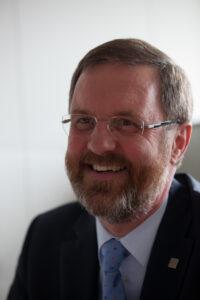 Wil Munsters is emeritus professor of Tourism and Culture at Zuyd University of Applied Sciences in the Netherlands. He has published a monograph on cultural tourism as well as tourism studies focusing on built heritage, museums, events, gastronomy, hospitality, cultural destinations, market development, sustainability, and research models. He has also co-edited books on cultural tourism research methodology and on anthropology as a driver for tourism research. As a member of ATLAS (Association for Tourism and Leisure Education and Research), he was involved in the international Cultural Tourism Research Project from 1994 to 2022.
Conference themes
We invite the submission of papers, cases and posters, which can relate to the following sub-themes including (but not limited to):
1.    Cultural sensitivity and travelling
Cultural sensitivity
Intangible cultural experiences
Social media for cultural sensitivity
Mobile Cultures
Empathy and emotions in travel
Multiple Belongings
Tourism encounters and emotions
Popular cultural expressions (music, festivals, dance, etc.)
Tangible and intangible heritage
Mindful tourism
2.    Student experiences and (intercultural) tourism education
Intercultural education and communication
Bridging cultures through education
Enabling change makers and ambassadors for change
Erasmus / international exchanges
3.    Bridging cultures
Art and gastronomy as a bridge for cultures
Cultural Institutions and bridging cultures
Spirituality for Bridging (religious) cultures
Diversity and Inclusivity
(Destination) Marketing, Place Branding as a bridge between cultures
Abstract submission
The main language of the conference will be English, but to encourage linguistic diversity we will also be welcoming panels in other languages. If you want to organize a panel in language other than English, please do get in touch with us at cultsense@eshcc.eur.nl. Within the conference, we will host student panels as well as a video competition. Details will be made available on the CultSense website soon!
Abstracts (200-250 words) should be submitted until the 15 February 2023. Abstract submission will be open from October 2022.
You can submit the following types of presentation:
Educational Experiences
Academic Research
Cases
Posters
*Please note that we are exploring the possibility of a special issue and a book with reputed publishers.
Important dates
Abstract submission: February 15th, 2023
Notification of acceptance: March 15th, 2023
Conference: June 14-15th, 2023
Full paper submission: August 15th, 2023
Organising committee
Lénia Marques
Siri Driessen
Greg Richards
Maria del Pilar Leal Londoño
Fernanda Rodríguez
Contact: cultsense@eshcc.eur.nl
Conference package
Packages
ATLAS members
Non-Members
Participants

Coffee breaks on Wednesday and Thursday
Lunches on Wednesday and Thursday

€ 120
€ 160
Optional Dinner on Wednesday 14 June
€ 50
€ 50
*Cancellation policy
If written cancellation is received before June 1st 2023, a refund of all meeting fees will be made, minus an administration fee of € 50. No refund will be possible after June 1st 2023, but substitute delegates can be nominated.
Registration
Contact

Please contact: admin@atlas-euro.org

Registration

Submit this form to register for the conference.REGISTRATION WILL BE OPEN IN FEBRUARY 2023.

Abstract submission form

Submit this form to submit an abstract for the conference.